Ruskin Bond's novel : The Blue Umbrella Book (Review and Summary)
The Blue Umbrella Book Review and Summary : The Blue Umbrella is one of Ruskin Bond's amazing books. He is a well-known writer who is acknowledged for his straightforward writing style.
The Blue Umbrella is primarily written for children. However, this can provide you with a powerful perspective on desires in today's materialistic society.
It is a  short and sweet story of humanity and kindness.
Details of The Blue Umbrella Book
About the author of The Blue Umbrella: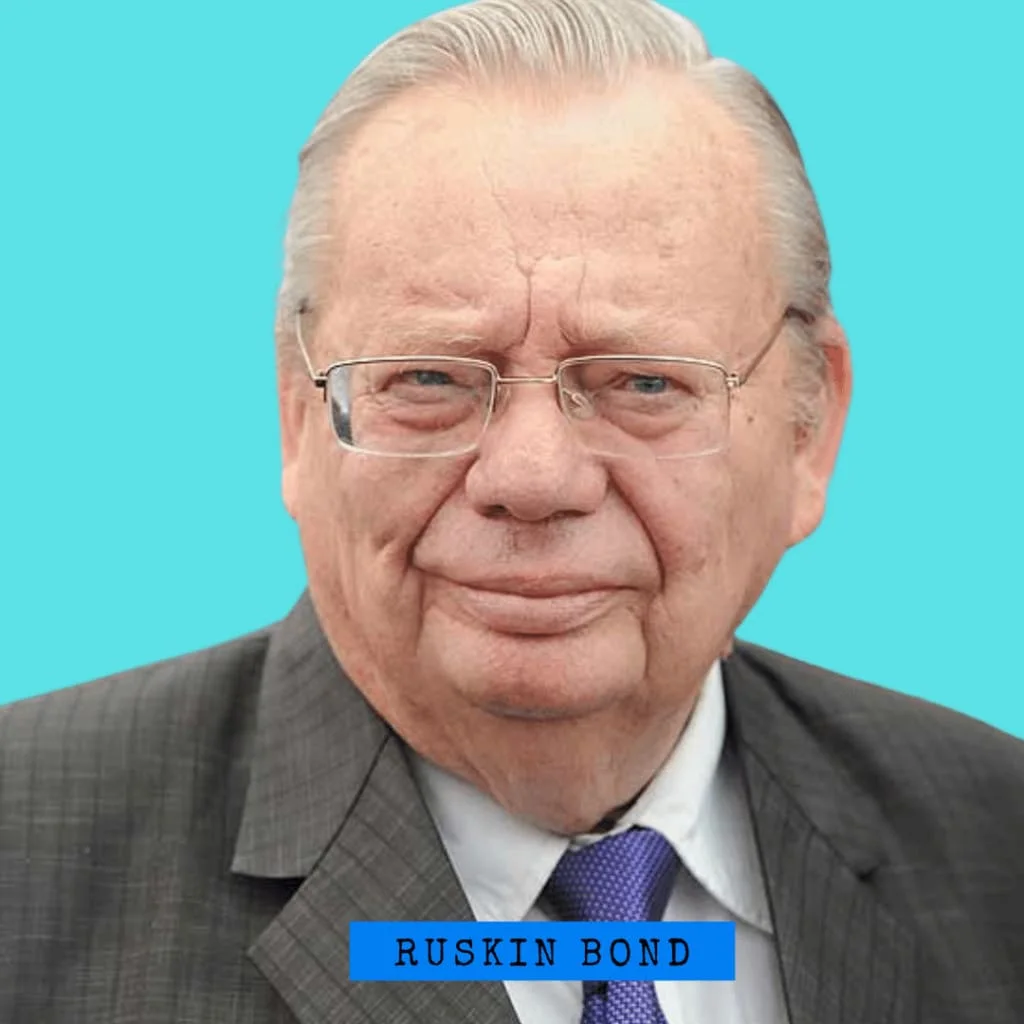 About The Author
Ruskin Bond was born in Jamnagar in 1934. and raised in Shimla, New Delhi, and Dehradun. He has lived his whole life in India, excluding three years in the United Kingdom, and presently lives in Mussoorie. With his adopted families. Ruskin Bond has been writing for nearly 60 years and has over 120 published works, including novels, short story collections, poetry, essays, anthology, and children's books. 'The room on the roof', his first work, won the renowned John Llewellyn Rhys Award in 1957. He's also awarded the Padma Shri in 1999, the Padma Bhushan in 2014, and two Sahitya Akademi prizes, one for short stories and the other for children's writing. The Delhi government honoured him with a lifetime achievement award in 2012. 
About the Book 'The Blue Umbrella'
This brief and comical story describes life in a Garhwal hill village, where ordinary people become heroes, while others discover ways to redeem themselves.
This book beautifully illustrates that happiness does not require the possession of an object.
"Vishal Bhardwaj" directed this novel, which won the National Film Award for Best Children's Film.
So lets go further towards The Blue Umbrella Book Review and Summary.
Summary of the Book 'The Blue Umbrella'
Binya is the main  character of The Blue Umbrella's Story. She found  an unusual beautiful blue silk umbrella one day.
A lady who had come from the city for a picnic exchanged her jewellery, which was hung with a leopard claw, for a beautiful blue silk umbrella.
The umbrella was so lovely that everyone in the village wished they could have one. Binya used to always take an umbrella with her everywhere she went.
There was yet another person who desired for a nice blue umbrella. Ram Barbosa, the shop owner, was an older man who was also the wealthiest in the area.
He even tried to buy that umbrella, explaining that it was unsuitable for a small child.
She, on the other hand, declines the offer. He is turned off by the refusal. He quickly employs a guy from a nearby town to work in his shop.
Binya is out in the jungle collecting porcupine quills when the boy, who is loyal to him, steals the umbrella from her.
Bijju her brother, ironically, catches the guy. When the boy exposes Ram Bharosa's involvement in the theft, the people reject him and refuse to visit his shop.
As a result, Ram Bharosa suffers a failure, and his livelihood is affected.
Binya is upset by Ram Bharosa's condition and feels guilty for his suffering. She then gives Ram Bharosa her umbrella.
In exchange, Ram gives her a pendant with a bear's claw embedded in it, which is thought to be even lucky than a leopard's.
The Blue Umbrella is a children's book written by Ruskin Bond. The story is brief and straightforward, but it perfectly hits on a fundamental feature of humanity: kindness.
With the help of Binya, Ruskin inculcate a spirit of kindness in children via his work. It's a fantastic book that everyone should read.
My Views on the Blue Umbrella Book
It is really a fantastic story. The location for the novel is in the mountains, and the lives of the people who live there are wonderfully detailed.
The group of characters is small, but each have a significance. The language is appropriate for children.
Because the novel finished with a moral, I believe it was written for youngsters. Even for adults, though, the moral is quite valuable.
Adults are aware of what is good and wrong, but they forget it from time to time. As a result, these short stories assist individuals in remembering them.
And the most important part is that the story is short, but it gets right to the point without dragging.
So, my readers, I've completed my review and recommend that you all read this adorable story of  THE BLUE UMBRELLA. 
I hope you find my post helpful on The Blue Umbrella Book Review and Summary.
If you want to buy this book, I'll make it easy for you, Click on 'BUY NOW' Button below to buy The Blue Umbrella Book from amazon at its lowest price.
Please leave your thoughts on our review in the comments section.
Good luck with your reading!